Lies,
March 27, 2013
You told us you loved us,
You told us you cared.
Well guess what,
You Lied.

You said you would be there everything,
Said you would be there forever.
What happened?
Ding-Dong, delivery?
That`s right, you lied.

You didn`t love us,
You didn`t care.
If you did, then why throw it all away?

You treated us like trash.
You disobeyed us.
You didn`t care about our feelings,
All you cared about was lies.

Lies were all you thought about,
You hurt us,
You threw us to the curb,
For what?
To be open?
To be free?

I don`t know, why don`t you tell me?
Oh, that`s right, you can`t.
You can`t tell me what went wrong.
You can`t tell us why.

Because all you did were lies.
Lies that broke the lock,
Broke the key,
And broke my heart.

All the lies you did made it worse.
Your lies were like a flower with no water.
They were lifeless, meaningless,
Worthless.

The lies you put us through,
Just killed us.
All you did was kill our family.
You put us through more pain then you could think of.

And the worst part is you killed me.
You took a handful of your lies and threw them in my face.
Took a knife of lies, and killed me.

You ruined everything that was meaningful.
Everything I loved,
Cherished.

Well fine,
So you messed up.
No big deal right?

Well, let`s see.
You broke my heart,
Destroyed our family.
Oh yeah, and left me with no good memories.

So yeah, everything is perfectly fine.
And before you go and slam the door in my face again.
Let me just say one thing.

Good luck.
Good luck finding a family.
Good luck making good memories.

Because all the memories of you and me,
The memories of our family,
Are in the trash because of you.

So thank you for ruining everything for me.
For destroying the dreams of a little five year old girl.
And lastly, goodbye.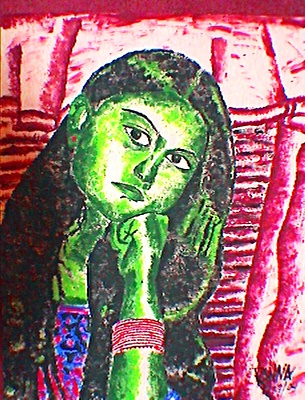 © Ranna C., Monmouth Junction, NJ