My Prison
August 26, 2008
I walk down the halls
Of a dungeon
A tower, guarded by dragons.
I open the door,
To a prison cell,
Someplace I don't want to be.
I'm unwanted,
Unhappy,
I can't be me.
The dragons come
And try to burn me,
But I stay strong
They ask me questions,
But I don't know how to answer.
My head hurts,
I'm sweating,
I think I'm dreaming,
But I'm not.
I'm not allowed out
They talk about me,
Whether to help me or not
To be an enemy of a friend,
They choose enemy.
I open my eyes,
And I am lying on my bed
After a long day of school.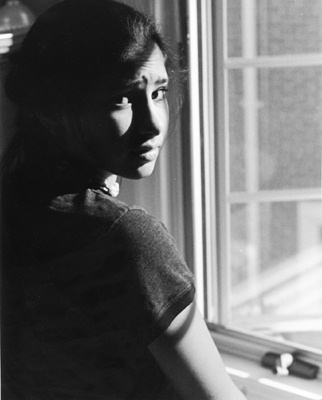 © Jennifer H., Bethesda, MD