As, If, and When
August 7, 2008
As teardrops and reality collide
As I'm letting go of what I claim to need
As I trust You when You say that everything will be okay
As I chip away another piece of my heart
As words fail to capture how I feel
As pictures represent what is no longer real
As thoughts are shattered, their meaning gone
As I lose myself through this storm
I give it all to you.

If nothing turns out how they should
If it all fades away, like I thought it would
If dreams were just dreams
And if desires, desires
If the world were to end tomorrow
If I let go of my passion and my soul
If I gave it all to you,
Which place would I go?

When reality and tears collide,
I know I'm where I should be
And when dreams begin to fade away
I'll focus on the present day
And when my heart begins to weep it's way
Into an early, self-dug grave
I'll remember you, and all you were to me,
This is not goodbye, it's just a wait
See you again, sometime, some way.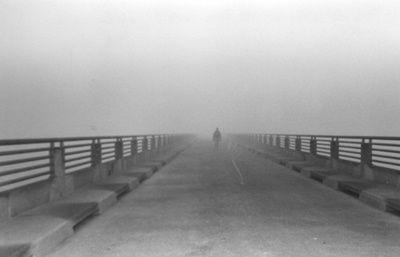 © Becky G., Westerville, OH