Love Story In Your Shoes
August 7, 2008
I saw you in the hall today,
I accidently tripped over your Vans,
But you didn't laugh,
You smiled,
Winked,
And said hi.
So I stood up,
Put a loose strand of hair,
Behind my ears.
I smiled,
Said sorry,
And then we just suddenly clicked.
We're so perfect now,
Kisses, hugs, tears,
The scuff mark on your shoes,
As a reminder when we first met,
You grew out of that pair,
A very long time ago,
But you can still manage to wear them,
Just for me,
For several minutes,
Without twitching,
Laughing,
Blushing,
Then slipping them off, gently,
Then putting them in your closet,
In a box,
That you say has your closest treasures,
And kiss me,
Walk me home,
And whisper what you always whisper to me,
"A pair of stupid shoes could never mean more to me,
Than one love that I love. You're mine."
You tickle my ear,
But I love that feeling,
You're mine too.
I.
Promise.
Forever.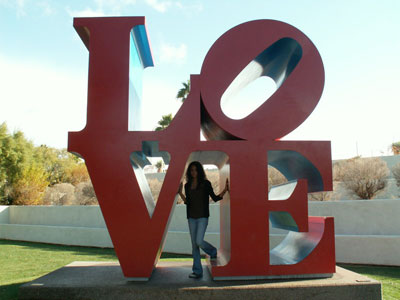 © Shannon E., Glendale, AZ