A Shot O' Rage
October 21, 2012
Anger is blinding.
It sets my soul ablaze.

I gnash my teeth,
and sputter like an engine.

My muscles flare up.
My blood shoots beyond boiling point.

My mind shuts down,
transforming me from man to beast.

Flames consume my conscience.
Immortal power fuels my hatred.

The earth rumbles.
My cry of war rips chasms through the land. Straight through the core of Dante's Inferno.

I am hell bent on destruction. My enemies will never stand a chance. They will be trampled under a force of a thousand chariots, and bludgeoned under a wave of iron clad fists!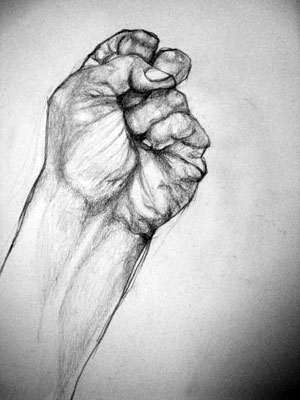 © Victoria S., Vashon, WA