A Great Place
October 22, 2012
Junction is a great place to go
Id like to share so you will know.
The first place I go is down to the river.
The waters so cold it makes me shiver!
River rapids are as loud as thunder.
If you slip on a rock you might go under.

A nature hike is next on the list
Wear good boots so your ankles don't twist.
The goal of the hike is to reach the spring.
On the way up well hear birds sing.
When we get to the spring well take a drink
Best tasting water in the world I think.

When we ride up to the top a jeep comes in handy.
the clouds at sunset remind me of cotton candy.
A crackling hot fire is blazing when we return
Well roast marshmallows -I hope mine don't burn!
As I nod of to sleep I make a wish,
That tomorrows the day I catch a big fish!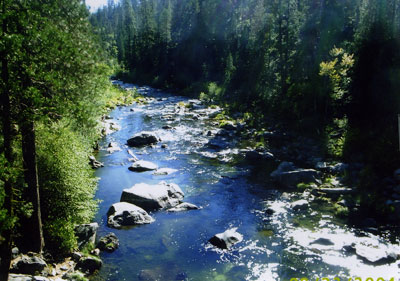 © Laycie C., Stockton, CA