The Rebellious Puppet
October 19, 2012
Mary, Mary quite contrary,
Who is pulling your strings?
Hurry, hurry for you must get
all Your bleeding hearts in a ring.

Bend and sway, jerk and twist-
There's blood within the toy
turn and peep, turn and peep-
Perhaps that puppet was a boy.

Hand by hand it breaks away,
foot by foot. Glancing back Antoinette
fell down! The Puppeteer will break her crown.
To crush the rebellion of the marionette.

Get up! Get up!It's almost caught!
To escape,it must be nimble, it must be quick-
to run, to bound, to fly away!
To meet Jack's waiting ship!

The mariontette dances it's own story-
it has snapped the strings
and as it hurries far away,
the Puppeteer plots graveyard rings.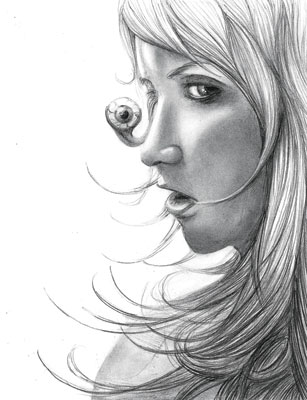 © Jessica P., Bethel Park, PA