Backpack
October 9, 2012
If you look in my backpack
you won't find anything special
a couple notebooks and pencils
and some highlighters too.
I can assure you won't find
any notes of any kind
but you might find some paper
and maybe a pen just waiting to be used
you could find a marker,
yet highly unlikely.
If you look in my backpack,
you'll most likely see
that it's plain and simple
but I guess that's just me.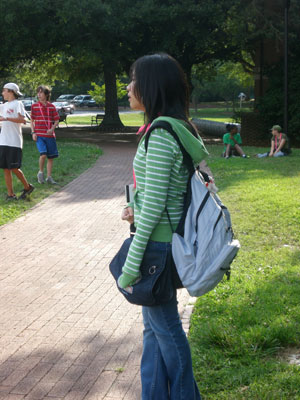 © Lucienne B., Parkland, FL