One day
August 29, 2012
As the children pass by,
Past the meadows, thru' the nights,
Never looking back, nor forward,
The sands of Time entranced by their smiles!
Free as a fleeting wind whistling by the orchards,
They were we, we were they, so pure and innocent!
As Dawn approaches to our Life.

Fleeting from our profane history, they are the unknown,
And so were we.
Away from the horror of their successors, they are hope itself,
And so were we.
Why then, chain you and I in ropes, that scars our dreams forever?
Why then, speak of justice whilst be silent, or maybe kill?
Herald the burning Daylight!

Yet there are Hope gleaming with passion...quietly
A single sword against the Darkness,
Reach out for the Light, no matter how faint,
Fulfill your Truths, for a dream- isn't one till it's done
Even if Darkness shrouds, a twinkle sparkles!
A step closer to Home, Home is where we belongs!
As a bitter twilight looms by the horizons.

Oh, dear honey, you're on my lovelines,
So open up, let those sparkles in,
But guard them with all your sinews!
Let this cruise turns its course, don't stop it,
But nurture it, here and now with its needs.
Will you be that lovely light when all seems black?
A dream is only a fantasy when left untouched.

No matter where you are, my friends, ride your best. As the moon and the Sun are dancing their harmonies to keep us alive while our parents as a shield for us all these time. And so is the Lord, who may well have casted a formidable barrier for our safety. No matter what, we are of the same soils, blood and journey.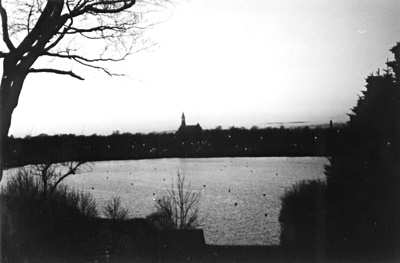 © Julie P., Marblehead, MA