Dooms Day
August 22, 2012
The Sky ablaze with heavenly light,
And the Earth shaded in endless night.
Crack, goes the ground, as it's ripped to shreds.
Crash, goes the waves, as they fill with reds.
Mountains gush with scolding, liquid stone.
And gapping crevices swallow all things down.
Down come the tears of celestial fire.
Out come the shouts of the prophetic crier.
"Judgment Day has come, the end is near.
Beast and Angels shall soon appear."
So says the crazed seer.
The calendar's at end, last chapter begins.
Soon we shall pay for all our sins.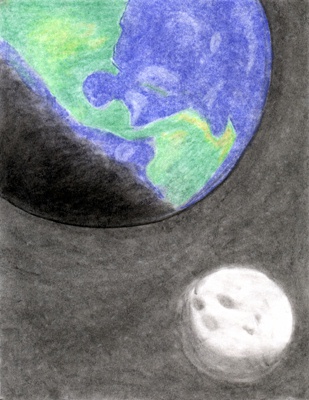 © Bianca C., Phoenix, AZ