Petals in the Sand
August 12, 2012
Today I passed a dozen rose petals,
Scattered about on the sandy shore by the sea,
As a cool summer breeze glided over their velvet tresses,
Beckoning for me to see.
Their crimson and rosy hues danced,
Upon the soft gritty sand.
As I found myself kneeling down,
To gather them gently in my hand.
I brought them to my face for a closer view,
They held my gaze in curious wonder,
As to why these delicate petals were left,
The remnants of a beauteous rose now asunder.
Each petal was decorated with a different color,
A new vein of life whisking through,
To color the petal a distinctive shade,
A simple splendor to see through.
These little petals coated with a glossy charm,
Are a lens to look through and see,
Their guiding knowledge,
Is what led you to me.
So as I walk to down this beach and see these roses pass,
I do not wonder how or why they are here,
I simply smile and look up from their exquisiteness,
To see you standing, with all your love, so near.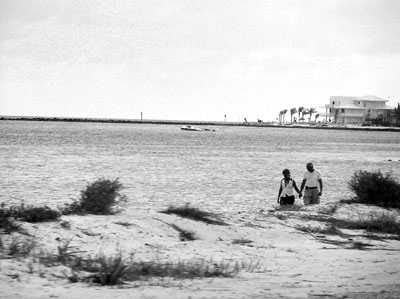 © Edgard B., Coral Springs, FL