Brown Walls Trap
August 6, 2012
my four brown baries hold her secrets together.
she hasn't stepped in here since the last week in July. she's afraid of her own room.
I remember seeing everything: the way his hands travled over her body's boundries. Wanting to help but the book shelves weighing me down like the pressure of his body.
Her "no's" clear but transformed into his meaning of "yes". Her hands gripped the bed bars squezzing for freedom. He left, taking the girl out of her body.
The tuth quietly breaking through my cracked plaster by the lies soaked into the wall paper. It took a year to build the power to tell somebody the truth.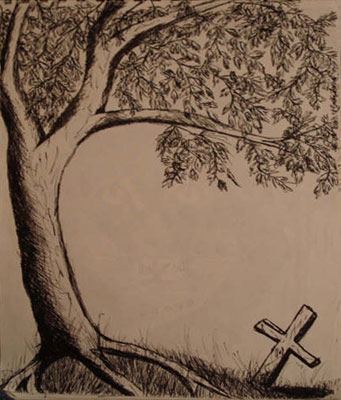 © Courtney K., Bethel Park, PA