Kingdom of Finality
July 23, 2012
With such serenity

one could stay for an eternity.

But stillness breaks

as nature awakes.

Beasts arise

just in sync with the sunrise.

Danger haunts,

oh but they just want to flaunt.

A moment of silence

could burst into abrupt violence.

Wind blows across the scene,

as the stream gleams.

The first movement escapes

as claws scrape the concrete.

The pure bleakness

unravels their weakness.

Prey follows deceit

right into their defeat.

Embrace their rage,

the way they were made.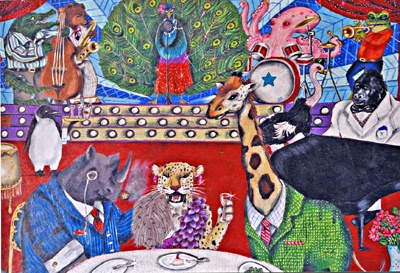 © Jacob S., Kannapolis, NC