Oh, Tempest
July 26, 2012
Sparks flash in the pink night,
A high-pitched scream in teary fright

Thunder rumble, lightning clash,
Turning trees to smoldering ash.

Hear the thundering of the rain,
Flying faster than a train.

Pounding, tumbling, falling free,
Beating, crying desperately.

Oh Tempest, ripping through the skies,
Hear the child's frightened cries.

Cease your fighting with the wind.
Steady yourself. Let light in.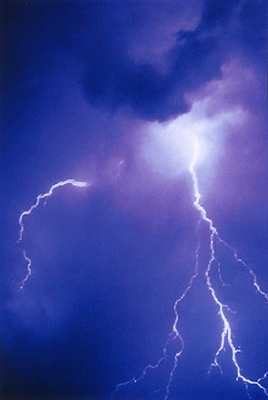 © Steve A., Goodyear, AZ