Free.
July 19, 2012
A shattered heart being ripped apart,
Promised eyes filled with hope that once locked on mine are now lost in time,
Perhaps we weren't meant to be but we chose not to see,
Or maybe we were, but now our love will never again soar,
Young and naïve, we assumed forever meant forever,
No matter what anyone could say, it would be me and you forever and a day,
But that was just a meaningless old dream!
Frequently I find myself waking in a scream,
Screeching to the moon, demanding to see you soon,
It meant something when you said, "I love you",
But now you run around and do what you do,
I've reluctantly stepped inside a great big black hole,
And now I can't find my soul,
On my own I sit and stare but there's nothing left to compare,
You took all my might and then you just left in plain sight!
There's only me to blame, for following after your senseless games,
Have you always been in my dreams?
Because that's the way it seems,
I tried holding onto you so tight,
And yet in the heart of it all I lost that fight,
I can't recall what was said last, but I guess I don't have too since now it's past,
Time and again I cry secretly wishing for one last try,
Every time I close my eyes you're all I see,
Every minute my heart beats, it's you haunting me,
I no longer know what's real from anything I feel,
My tears just fall and I anticipate a now "never" call,
I dial your number but never press "send",
God, when will this end?
Will you even miss me?
Only time is permitted to see,
Did you completely obliterate me from your life?
Piercing through my heart is a small pointed knife,
You walked away with so much more left to say,
I will get over you, that much is true,
My heart may be broken but it isn't worth not being chosen,
We may be done and you may be gone,
But I refuse to let that keep me from moving on,
I may love you but I will let you go,
This can't happen over and over,
And I refuse to again fall under,
I can now see the sun, dancing with friends and having fun,
Just because there is no longer a "we",
Doesn't mean now, we both can't be free.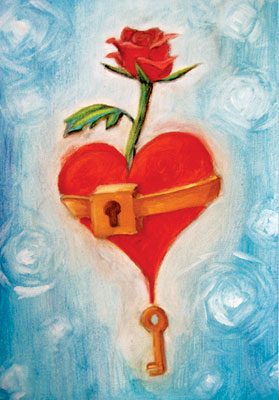 © Louisa L., Pleasanton, CA