Daddy's Little Girl?
July 13, 2012
To a little girl, her daddy is her biggest fan.
To a little girl, you can never be hurt by any man.
Then one day comes along, when daddy walks out;
mommy's left by herself, and she begins to shout.
That little girl, now all grown up,
Starts to drink out of mommy's red cup.
Thinking she's grown, she trusted a man,
Not remembering her biggest fan.
He told her once, he'd never leave,
And she promised him that she'd never cheat.
Her heart got broken, it's in her hand...
Why didn't things go as planned?
It's sad to think of how good things could be,
if mommy didn't drink, and daddy didn't leave.
She sits alone, scared and cold..
Is this how it'll be until she grows old?
Why did she ever trust a man,
Even if it was her biggest fan?
She should've known, when he walked out those doors,
Never to expect anything more.
A man is a dog, and they're all the same,
but unlike a dog, they can not be trained.
You end up hurt, until the end;
You're heart is something you can not mend.
Love is hard, we all know that;
Just keep that in mind until your line goes flat.
"You're daddy's little girl", that's what he said,
She took that blade and ended up dead.
"Thank you daddy, for teaching me a rule;
Leaving people will never be cool.
There was too much pain, I had to go..
Maybe you should have just stayed home.
Now they're all sad, it upsets me to see,
You at my funeral, refusing to leave.
Do what you're told, don't look at me now,
Don't shed a tear, don't ask "How?".
You now mean less than nothing to me,
Maybe next time you'll think before you leave."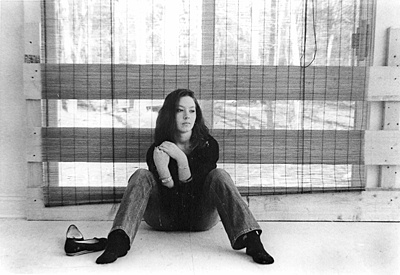 © Crystal F., Marshfield, MA