Incremental
July 6, 2012
"We know time."
It rolls and rolls,
Analog in nature,
In fact nature is analog.

So I doubt if there is really a such thing as an increment,
Because I never saw one.
Lines on rulers have width,
Insect wings are not rigid,
Clocks have motors,
Constantly turning,
Nice and smooth.
Nothing sudden ever happened.

This technique of categorizing events into their own definite boxes,
Is imagined.
These boxes are not structurally sound,
Because their structure is soaked in perception.

Interpretation rather than perception,
Opinion rather than fact.
Even the fastest of explosions occurs within time.
We just aren't fast enough to notice.

We believe that lines separate that which is different in our minds,
That the art of being different puts a gap between objects,
But it's not true.

Because who can say where one thought starts and another one finishes?
Who can say when one leaf is separate from the rest of its tree?
Even when it falls is it not still of that tree?
And is the tree not of the ground?
And the ground not of the Earth?
Maybe I'm a mystic.

Maybe I'm some crazy idealist,
Ranting naturalist preachings in a humanist context,
But that would be lying.

Because I believe in an increment.
And even though belief is subjective and possible wrong,
It could also be right.
And I know that I said that an increment is not a thing,
But I think that it's more.

Not bigger but greater,
Not copious but plentiful,
It's Plato's unmoved mover,
It's that impossible push into existence,
It's God,
Both inside and outside of time.

I believe in the impossible.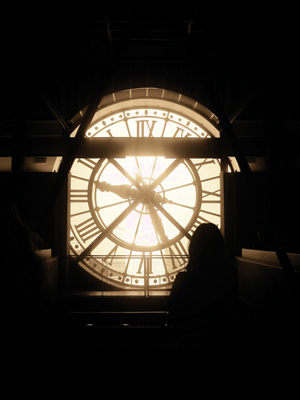 © Treza R., Kalispell, MT