What type of world do I want?
May 20, 2012
The sun grazing across the endless landscape,
with a slight breeze I am at ease.
Lounging back reclined,
and watching the clouds,
race across the sky.

The magnificent waves rolling in,
like blue giants,
crashing with controlled chaos.

The tranquility of this evening is met
by silence.
Not a soul nor even a bird,
to disturb me.

As day gives way to night,
the waves increase and the wind picks up,
it must be a full moon.

I decide to go for a walk,
enjoying The nice air.
The farther I go the windier it gets
and the sand now cuts at my skin.
The waves increase in size,
and change to ugly new colors that dare thee to enter.

Heed its new warning,
mother nature is not kind.

The waves having pushed me to the dunes,
I run to get get away from this dreadful place.
Only to be met with fury,
and driven back to the start.

What new hell beholds me,
how could such a calm day lead to such a hellish night.
Curling into a ball,
praying to god.

"Save me"
"Save me"

He does not answer my prayer,
but instead sends mother nature to do his bidding,
and do me in with one more wave.

"Get up. YOUR going to be late to school!"
"It's already 7 get UP!"

Waking up with chills down my spine,
tis only a dream.
On the other hand maybe enduring a hurricane is better than going to school.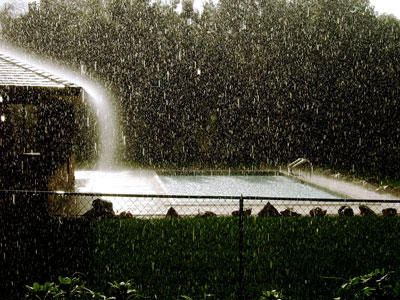 © Chelsea C., Auburndale, FL