Hell's Clasps
May 21, 2012
In the land where shadows weep,
and all the knights and horses sleep,

There is only one that stands up to fight,
in order to restore the peace and light.

But all attempts will surely fail,
and no heroes will ever prevail.

Its the land where there are woes,
and everything is overrun by foes.

A land filled with dread,
and someone dies with a drop of a needle; a thread.

Its a place of misery,
a kind of dreary beauty.

No one will ever escape its grasps,
its full of hell's reaping clasps.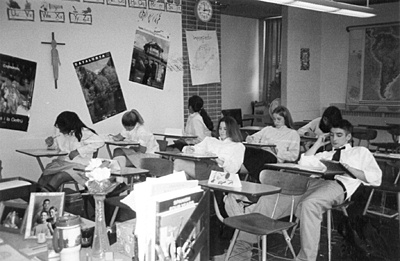 © Fox V., Whitesboro, VT