Fake Melody
May 25, 2012
Your a sad song and i have memorized your rhythm
I Know you don't trust, you've gave up from your mistakes
Your lyrics spew out hate and insecurity but
the instrumental makes my heart sing.

You deceive me by what you wont say in front of me
The drums are so loud they block out the true meaning
You've made me dance through the hate, thinking we would be okay.

I guess truth means nothing to you, only what i believe to be true.
In some aspects your right.
In others your a fake.

Stop singing me to sleep!
I don't want to hear your fake melody
I won't bow before
someone who thinks that they're better than me.

You don't truly know how trustworthy i am, never gave me the chance
Your the one who won't open up.
Your the unhumble one.
Your the fake melody I cannot get out of my head.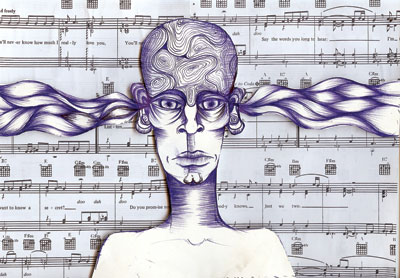 © Ani S., Petaluma, CA