Roaming
May 22, 2012
My simple life is lacking honest pleasure.
My soul says to explore the world and travel,
To walk this Earth, to learn things at my leisure.

Whether my shoes be filled with dust or gravel,
I will let my instincts alone take the lead,
Allowing my true colors to unravel.

The only thing I ask for, I truly need.
I am cooped up in this cramped and boring cage,
Always searching for a way I can be freed.

All I can do here is sit and wait to age.
My patience is weak; not rock, but soft sea foam.
If the world brings problems, I will turn the page.

From London to Sri Lanka to Seoul I'll roam,
And until I've seen it all, I won't come home.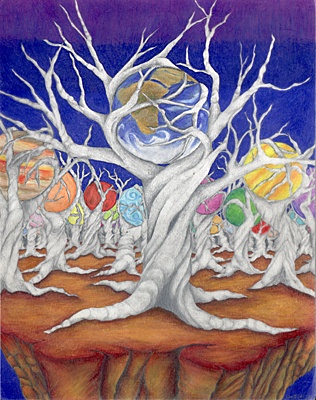 © Sara P., Lake Mary, FL