Mirror Blood
April 27, 2012
Ever since you left me,
I bleed in mirrors that bleed
The blue of your eyes.
I constantly crush my own reflection
And insert my own concoction into my veins.
Yet if the jagged memory of you
Creates the occasional gash, as it has a habit of doing,
The oceans in your eyes are the only thing that engulfs me.
And I am suddenly nowhere to be found.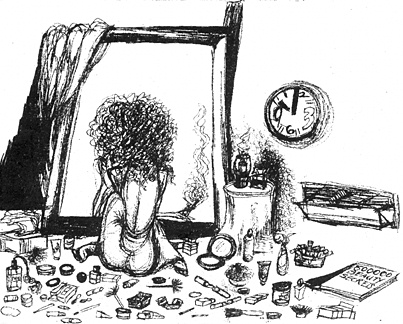 © Asha M., Philadelphia, PA