An American Idiot
July 25, 2008
Americans:
Under the same roof
But where is the proof
Acting like it's some kinda big spoof
Like a big joke

Americans protest, we tell you we won't rest
But words ain't the best
Weapon around today

Mothers worryin'
Fathers are working
Then the tables are turnin'
Cause their children are burnin'

Bombs going off
Boys getting stoplossed
Don't let this country fall over the line you crossed
A proportional response?
Pack your bags, count your losses
From the damage you've already done

We talk of freedom and love
Olive branch and a dove
But you don't listen
Goes in one ear the out of

They tell you it's out of spite
Their people you wanna smite
But what'd they do to you?
You really think thats right
The UNs going up in flames
Count the list of names
List of sacrifices
Your own devices
Roll the country dices
An American pie in 195 slices

We want our light to come
But our American sun
Is stuck behind the horizon, chained and bound by hate
Moses, you're too late
This burning Bush is black and shriveled
It's respect gone and crippled
'Till the day he dies
Only lies only lies
Lies, Lies, Lies
This Bush is burned.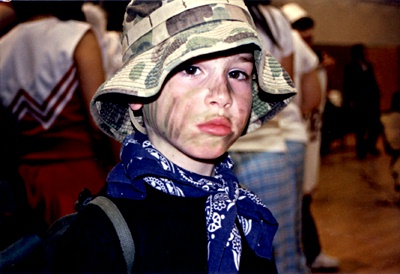 © Dena G., Pittsburgh, PA