The Respect They Deserve
May 16, 2012
That camouflage we know so well,
The paint of a Marine,
The flashes of red, white and blue
That fill our TV screen.

We buy the bonds, we write them notes,
Put stickers on our cars,
But we can't give them anything
To rid them of the scars.

The terrors that these men went through,
That dark and awful truth.
It's them that fight and die so we
May live under a roof.

The life they live is merciless
So full of blood and pain.
They walk a cratered path they may
Not walk back down again.

A broken nail may be the lowest
Nadir of our day,
While over there, a soldier's leg
Was hit and blown away.

We choke up with regret when we're
Caught cheating an exam,
While some marine is crying now,
For he just killed a man.

We say that we give them respect
But, honestly, we don't.
When we screw up, we lean on them
And hope to God they won't.

Those men need our respect and praise.
Give them all you can spare!
Our troops deserve our love, our LIVES
For they risked giving theirs.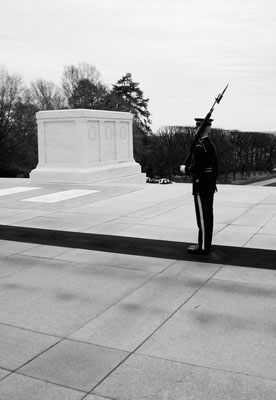 © Jordana W., Harmony, MN