Writer's Block
July 27, 2008
"Write a poem," my teacher said,
"Sit quiet and let it form,
something creative and unique.
Write something out of the norm."

Well I've been sitting here for quite a while
and nothing comes to mind.
I just can't think of anything,
nothing seems to rhyme.

I tried writing about the weather,
the happenings of a snowy day.
But as soon as I build something up,
the ideas just melt away.

Then I attempted doodling,
but my drawing should be a sin.
I better get poetic soon,
since I have to turn this in.

I always get distracted,
lose focus, or get off track.
I wonder what time it is
Hmmm.... maybe I should ask.

No! Focus on this poem!
I really need to write!
I really wish my brain would function,
that creativity would take flight.

This writer's block is a depressing thing.
It's surely something to avoid.
All it does is leave you tired
and even slightly annoyed.

Well now my classmates are reading their work,
poems of happiness and sorrow.
I wish I could write like that.
Oh well, maybe tomorrow.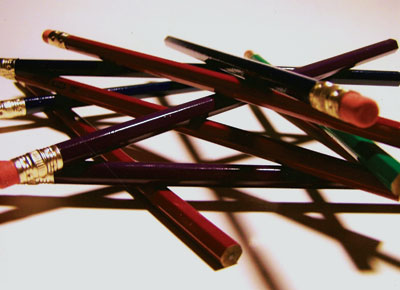 © Nicholas K., Weldon Spring, MO