What is crazy?
May 14, 2012
When a best friend calls you f***ed in the head
Is that crazy?
Or is that just me?

Einstein had Asperger's and it seems I have a milder case of word vomit that I wish was more contagious so wouldn't't be the only freak up this stream without an oar, only an 'and'. And weird, and nerdy, and obsessive.

Home in my own head where the walls are plastered with memories of impulses that no one else could describe beyond a literal #YOLO because no one else lives by their mantras except those people crazy enough to be tied down by four letters. Like L-O-V-E. Is that crazy? Or is that just me?

And crazy is doing the same thing over and over expecting different results like hope (another four letter word). Hoping that you can be who you are and someday someone might understand.

Rumors of crazy are more spreadable than grape jam, because kids eat this sticky stuff up, lick the maliciousness off their fingers/ the gossip purple stains in the corners of their mouths. And parents let their children be messy with their accusations, and do not bother to wipe away any judgments because they too let the crazy kid be, H-O-P-E (four letter word) that she drops this like a phrase I meant phase, like 'she's crazy'.

But crazy skips past the boundaries of boring, the crazy live like Nickelodeon, Out of the Box, those cardboard boxes that come standard, like the rules that hold you down and the looks in the hallway that make your eyes dart to the floor because they labeled you with 5 letters and they will never understand that everything is quotation mark crazy, that the judgments they tattoo with their whispers are subjective and relative and who are they? Crazy.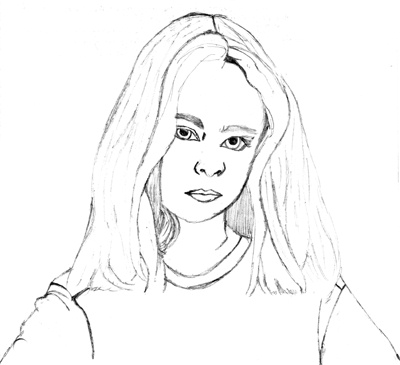 © Mary K., Natick, MA