The Eyes
May 8, 2012
When I think of It
I always think of the
Eyes.
Those aquamarine pools
Of liquid, glittering
With childlike innocence,
Belied.
They belied the demons
Scraping at the other
Side.
Screaming to be free
Of the frigid, glass
Prison of the
Eyes.
When I think of It,
The monster who once
Dominated
My life,
I always come
Back to those
Eyes.
The black abyss of
Each abnormally sized
Pupil.
They were torrid,
And I wondered why
They did not melt
The aquamarine
Frost.
Night was It's day,
And day brought
With it the monster's dark
Impulsiveness.
But despite
All the screaming
The throwing
The threats
The bruises
The acrid smells—
I can still
Only think
Of the
Eyes.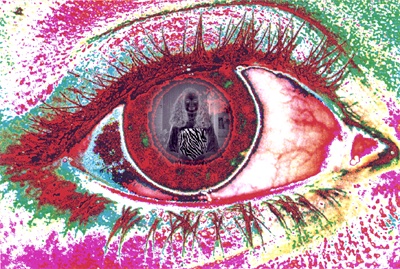 © Cassie H., Carmi, IL