Ode to America
May 4, 2012
You have gone through so much,
War and turmoil inflicted,
Yet you still stood tall,
Never did you fall,

And who down through the ages,
Have filled history's pages,
With inventions and contributions to humanity?
May liberty forever live on!

The blood, sweat, and tears,
That those before me endured,
To nurture this land,
And set the foundations that started it all,

Could they have even imagined,
Of what America is today,
All fifty states,
In unity,
And one of the most glorified nations currently?

May this grand land of mine,
Always be free,
And may the stars and stripes,
Forever speak liberty!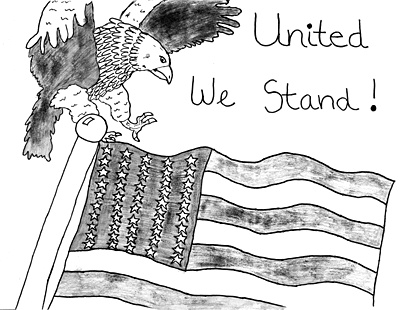 © Danelle D., New Ulm, MN