I live because of him
May 7, 2012
Each morning that I awake, I greet the Lord with a smile.

Joy overfills my heart with his love that's unexplainable.

I used to search for his love with only my eyes,

But soon realized love can't be seen but be felt.

He was by my very side when I felt alone,

He held my hand tightly because he would never let go,

All that time, I had blamed him

for bad things that happened in life

When really these were just experiences

that would make me so much more stronger.

And now I do my best to live for him,

For he willingly sacrificed his life for me.

To go through so much suffering and pain to die,

That is nowhere near the concept of my understanding.

I cannot fathom His love for me and everyone else.

But His love is so profound and runs so deep,

And because I live, and because he loves me,

I whole-heartedly give my life to Him.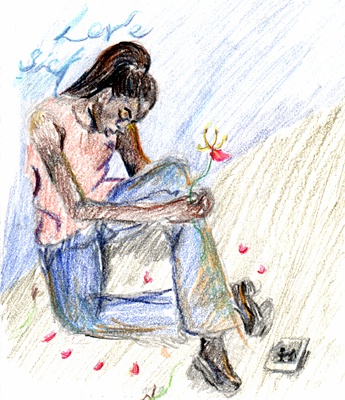 © Sherrell B., Philadelphia, PA