The Soldier's Fate
April 20, 2012
The soldier's fate
He did not fear,
Rescue comes too late
Yet he sheds no tear.

There he lay upon the dirt,
His mind began to wander,
To tired and to numb to hurt.
In life's last moments he ponders.

From his family he did depart
To bravely serve his country.
And although it shattered his heart,
He did not give his feelings entry.

The soldier then took his last breath,
His eyes slowly fluttered shut.
And finally surrendered his soul unto death.
And oh how deeply his death did cut.

His wife at home waits ever so nervous,
As she read the letter her heart filled with dread.
Her brave husband had fallen in service,
Her noble husband was dead.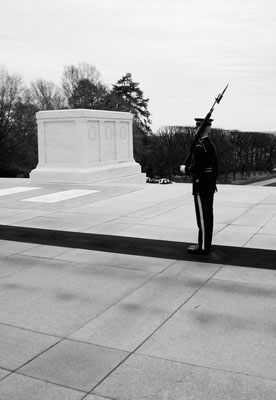 © Jordana W., Harmony, MN