Hello And Goodbye
April 19, 2012
Once, we were strangers,
And we didn't bother,
We were two different persons,
Who never knew one another.

And then I got to know you,
You got to know me;
And that was the start;
Towards something we couldn't foresee.

You realised something strange
And I did the same
That was love;
A famous game.

You made some promises
And I too promised you,
The only difference was I meant them all;
and that's what u never bothered to do.

I loved you, you loved me
And that was the end of it
We persisted 'together'
And I never ever thought to quit.

We couldn't live without each other,
We were so crazy at a while
But who knew this love
Wouldn't even last a mile??

We wished we lived together forever,
And talked of never letting it go,
I dont know what went wrong later
That all it got too low

I understood you, you understood me,
But I didn't get a chance at the end;
It was all of a sudden, a sudden fiasco,
It was the cessation of everything that I couldnt mend

Do u now remember the time I meant something to u?
It's all wiped off your memory I know,
But for people like me it's difficult;
So I just returned all I did owe.

So finally we ended up bad,
And I recall the time you were the one I did own,
It was a sad finish; a misunderstood end,
And all over again we turned unknown..

And with all this stuff,
I learned, that nothing lasts forever;
Forever's just a lie,
In fact it all begins with Hello and ends with a Good Bye.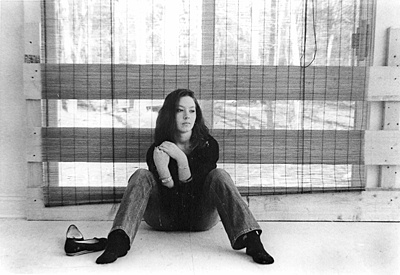 © Crystal F., Marshfield, MA