To Daddy With Love
April 13, 2012
Twelve is a young age to be lied to
At twelve I was very gullible
Just take a walk in my shoe
And you will see why this fact isn't forgettable.

I remember you said 'I need money'
That day long ago in the truck.
You said 'it's important, honey.'
So I wish you the best of luck.

You left and moved to Georgia
800 miles away
You moved to the city of Atlanta
And never looked back my way.

Two years later I learned your lie
That you don't make more cash.
Surprisingly I didn't cry
Or do anything rash.

No, I just got mad
Anger filled my brain
Why would you lie to me, dad?
Your own child to whom you promised to stay?

Yet I still love you.
Even though I'm mad.
Just take a walk in my shoe
And no more will you feel glad.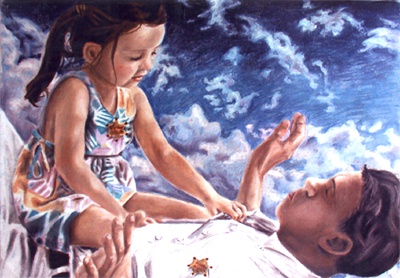 © Meg Sullivan, Andover, MA