Down the Rabbit Hole
April 11, 2012
Living a normal, uneventful life,
Can be somewhat of an irritation,
Considering the amount of strife,
Caused by life's frustration.

You wish you could leave this planet,
And experience a parallel realism,
But you don't think you can handle it,
Not to mention! It goes against your idealism.

One day, you find yourself facing this dream,
Just when you thought it couldn't be true,
And it isn't what it would seem,
You feel like your life has begun anew.

No more routines or negotiations,
An end to your meaningless job,
Just an entirely new sensation,
Almost like a pleasurable throb.

However, true to your original fear,
This life is not meant for you.
Living in this fantasy world for an entire year,
You may have bitten off more than you could chew.

The underlying problem is that,
This rabbit hole doesn't just spit you out,
No, similar to a gruesome splat,
Your fate has been brought about.

Once you enter the rabbit hole,
This paradox of a life becomes who you are,
A swirling, animated dust bowl,
Kind of like a journey in a land afar.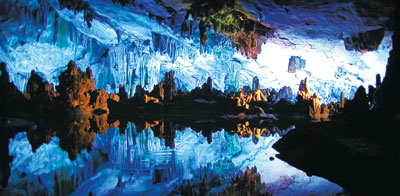 © Audrey G., Phoenix, AZ