Watching the Clouds
March 23, 2012
The grass beneath me feels so soft,
The sky above me is the color of my dreams.

The wind that whispers in my ears,
Sings me a song that weaves little schemes.

I drift off to sleep in a paradise,
Watching the shapes of clouds drift by.

Breathing in the sun's clear rays,
There's nothing so mysterious as the sky.

The golden sun paints us with colors,
The twinkling stars wink down from their places.

Smiling and waving,
They shoot so far away, enjoying their races.

I lay in the sun, thinking beautiful thoughts,
Watching the clouds, dreaming of the sky.

And smiling often.
Watching the clouds as they drift by.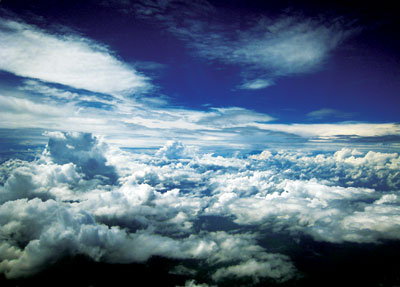 © Jacob W., Oklahoma City, OK