God Speed
February 29, 2012
Blood shed, wars fought
For our right to be free
Blood shed, wars fought
this isn't how it's supposed to be.

We can try to help out others
we can attempt to fight their fight
but the problem it's our troops fighting
Overseas night after night.

How is this our duty?
Protecting the ones who did us wrong
The ones who stole the lives of those
In the towers which once stood strong.

How is this good for us?
This war doesn't seem worth while
How is it okay for us
To go the extra mile?

We should just take a step back
And decide who should come first
Will we continue to fight this battle
In which our country may suffer worse?

So blood shed, wars fought
It's time to end this deed
Blood shed, wars fought
Until troops are home, God Speed.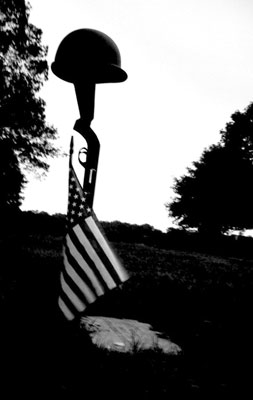 © Kristine B., Setauket, NY