Soul Searching
March 22, 2012
Tiny young me, frail and thin,
Still waiting for my own life to begin:

I reached out to the sky,
To scream and shout,

With so much passion
That my soul slipped out.

And with much surprise,
It soared toward the stars;

It took paths first christened
Both by Venus and Mars.

It saw many things
That great sages had seen:

Things which my eyes, still on Earth,
Hadn't gleaned.

And after pleasant travail,
My soul wandered back:

Along the same trail,
Along the same track.

It came back to Earth,
Refreshed and reprieved.

And entered my body,
From whence it took leave.

So with a little more wisdom, and new knowledge stored,
I patiently wait for my own life once more.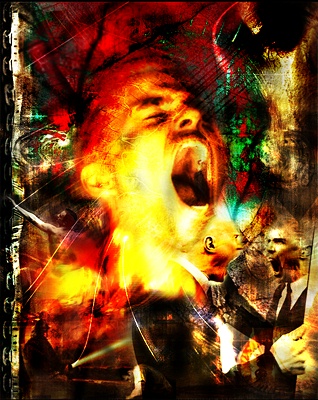 © Mark P. Woodside, NY