Don't Anger a Witch
March 21, 2012
You bind me to a wooden pole
And say I can't possibly have a soul.
And, well, you are right
And that's why you plan to burn me tonight.

Satan is my father
And Lilith is my mother.
A witch from the day I was born
And spreading evil is an oath I've sworn.

I've made blood rain from the sky.
I've made birds cease to fly.
I've caused your children to die,
And the entire time, wove a beautiful lie.

You light the hay at my feet
But I will not admit defeat.
Gaze deep into the heart of the fire
And you will see my sire.

Fire! Heed my command!
Blaze throughout this land!
Steal away their breath
And insure their death!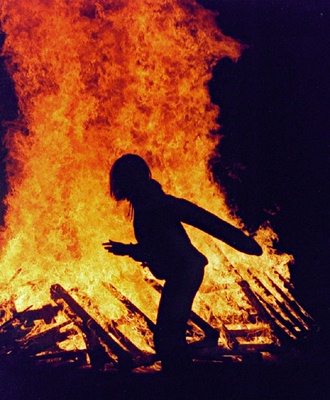 © Hali S., Robinson, IL