Trichotillomania
February 26, 2012
I hurt myself.
I don't why.
It makes me smile,
then makes me cry.
I pull out my happiness
when pulling out my hair.
I stare at the strands on the floor
and think did I really put them there?
They it has a name,
something menacing and wrong.
They say to just stop
but I am not that strong.
I want to kill this enemy.
I want to hunt her down.
I pull the trigger only to find
I'm the one dead on the ground.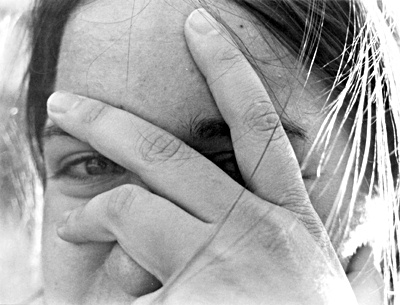 © Claire E., Bethesda, MD