My New Creator
January 9, 2012
I use to be good never did such terrible things
Use to be scared to take risks that's how I was brought up
Then came one day that changed my life turned my world upside down; waiting impatiently with many others
Why are we just sitting here? Soon everyone knew why
And I got a fast glimpse of you I never thought we'd interact
I never thought it would go this way as time passed us by
My feelings grew more each day stronger,
Couldn't wait to see you to hear your voice no way did I ever imagine you'd pick me
Never thought you would become my new creator
You say it won't kill you 'cause It's better for you
It may not destroy but it will, it does affect me, it hurts
Never can find a safe sleep the tear that appears on my cheeks,
on my pale face is the worried thought of ever seeing you,
my new creator has fixed me
you can't be alive if you don't live first
he helped me take risks I would never take
my new creator has broken me I use to think of seeing your smile,
hearing your laugh, watching the sparkle in your eyes
now it's haunting nightmares I now think of losing you, of departing,
every time you run in the mystery of the black abyss I am petrified
you won't walk back into the seeing sight f
or if my new creator ever was destroyed who will I be? Will I parish too?
No I would become a different person I will be stronger and
wiser to not find a new creator to change me.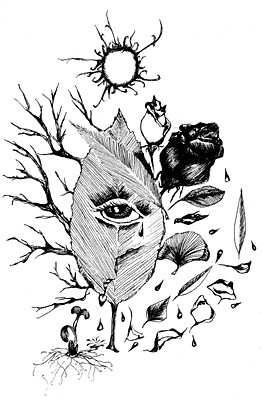 © Cara L., Cheney, WA