Listen Up!
December 1, 2011
What if Paul Revere never succeeded?
That was something the British needed.


Paul would ride.
He would go far and wide,
But nobody would abide.


They would all be asleep,
After having too much to eat.
The shutters would be closed.
No sound arose.
They would sleep through the night
Not knowing that there would be a fight.


The redcoats are coming! He would yell.
But no one was around to tell.


The redcoats would come
And there would be none
Who would be prepared.


They would all be scared.
Their fear consumes all,
And many a person had to fall.


The guns went off with a cry.
And many folk went off to die.


The wind was asleep,
And instead of feet,
Was a river of blood,
More like a flood.


It covered the prints
Of the man that was giving hints
About the lobster backs.


Survivors were as plentiful as people who have never lied.
They cried and cried and cried
While they buried all who had died.


The lifeless, bloody, corpses began to rot,
But the British cared not
As they roasted more birds in the steamy pot.


Paul would be captured,
And people would be enraptured,
As he hung from the noose.
His body was lifeless and loose.


Many lives would be saved.
Men's bodies would not be set ablaze.
The aiwouldn't't fill with acrid smoke,


But America would never have existed.
Oh! If only Revere hadn't had a sore throat.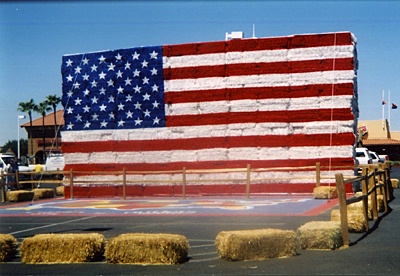 © Mary S., Grand Canyon, AZ