Irresistable Shame
November 22, 2011
I was ashamed,
terribly and intolerably ashamed,
at my sheer weakness to fall irrevocably in love
with an irresistible smile.

There was a quote
that mentioned that ninety nine percent of what makes a good impression
is all in a person's appearance.

However, I thought I stopped judging people based on appearances.
Apparently I was wrong.
If that was really the truth
I would stop thinking about him.

That of course was not the case.
I thought about him all the time
even though my conscience warned me against him.

I could not help it though.
There was just something about him
and his voluptuous smile that fascinated me.
His aura gave me a sense
there was something dark and mysterious about him.
If I listened to my mind I would have backed away.
My heart on the other hand differed.
The dude did not scare me.
I liked bad boys
and that boy was most certainly a danger magnet.
My curiosity to find out more about him only got simulated
and I would not stop until I got what I wanted.
However, I didn't know how dangerous one simple voluptuous smile could be.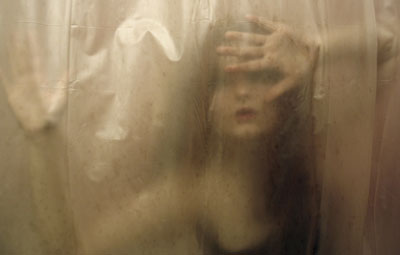 © Emilie E., Tecumseh, OK