If Man Did Not Love Beauty
November 14, 2011
They say she is a witch
With a voice like the sweetest honey;
Her lips, so full and pink,
Pull you into her domain with a seductive promise
Of things, forever unspoken by man,
But dreamed for in their deep unconscious.

For her unearthly giles,
Many a mortal man have paid the price.
AH! What is this-a pig's tail?!
Everything is so big? NO-you are so small!
You no longer have a man's voice!
"Oink!" Only boars understand your cries now!

How cruelly she laughs
At your obvious distress!
Where are your men? "Help me!", you cry.
Her beautiful smile curls into a wicked grin,
"Foolish mortal!" she cries as she stalks you.
"Maybe now you'll learn to see past my obvious beauty."

And as she locks you into your eternal prison,
You study her golden tresses
And her sun-kissed skin.
And you wonder to yourself,
If man did not love beauty quite so much,
Would you now be condemned to such a harsh fate?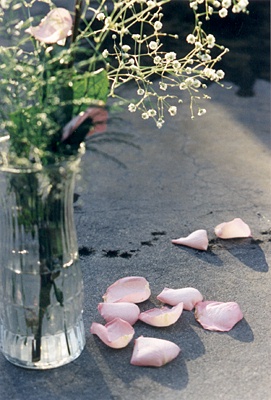 © Kathleen S., Maumee, OH