Thoughts of a Dancer
October 19, 2011
The Lights are dimming.
People take their seats.
Anticipation is building.

Breath.
In and out.
Enter stage right.

Step;
One two three.
One two three.

Point toes.
Extend right arm.
Lift left.

Jump;
Land right foot.
Lean forward.

Spin.
Spin.
Spin.

She is elegant.
She is graceful.
She is swan like.

Toes still at point.
Face neutral.
Eyes blank.

OK.
Grand finale.
Deep breath.

Leap.
Land left.
Right leg extends.

Nice.
Bow.
Exit stage left.

We jump to our feet,
Amazed.
She is a dancer.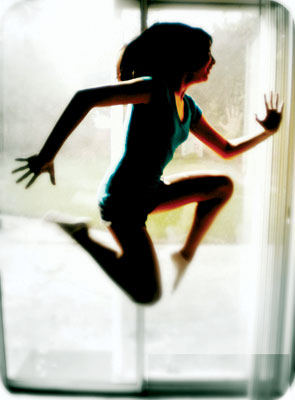 © Michelle L., Syosset, NY