Don't Try to Fit In
October 24, 2011
Shoot for the stars, that is what we're told,
But what we do is try to fit the perfect mold.
Girls trying to achieve the Barbie doll figure,
Guys looking for "love" where ever it is sold,
But being all you ca be, people don't consider.

Criticism always pokes at the heart,
Our sould the target and painful words the dart.
Changing ourselves to please other people,
But everyone has been amazing from the start.
No one needs to change, because in life "perfect" isn't a steeple.

A "Prince Charming" will love you for who you are,
He won't try to change you into America's vision of a movie star.
Never wory about how you look 'cause everyday he will adore.
Your guy will love you more than his prized cr,
More than any love you have ever felt before.

But before we can learn how to love someone beside yoursef,
You have to realize your own self wealth.
Because being the "Barbie Doll girl" isn't what it seems.
And loving and wanting the "perfect" life isn't good for your health.
Sooner or later you will reach the stars and achieve your dreams.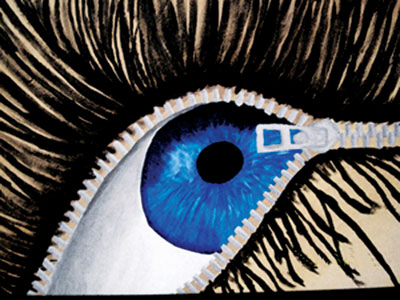 © Brad S., Lecompton, KS