On Weapons
August 30, 2011
These few lines scattered here,
Serve to give my view on the often ignored,
But nonetheless pleasing statement to any writer's ear,
That by all known circumstances, the pen is mightier than the sword.

I believe I could safely say,
That by my careful and conscious own accord,
I yearned for his presence... (night and day, come what may)
But he was completely oblivious
to being utterly adored.

So now I bid this lover of violence,
For whom I was too menacing to be a worthy reward,
To sit and watch me in awed or even frightened silence,
While I become sadistically murderous (it was a crime of passion, my lord).

But back to that little statement,
About the pen as a greater weapon to the sword;
I tell you now, without a hint of resentment,
That (in my dreams) while he stared at me, while he begged, while he implored—

I gave a pen a function some may deem remote;

I clicked it open, and used it to carve his throat.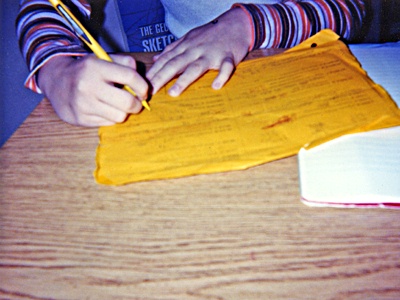 © April R., Highland Village, TX