I have to move, but i dont want to leave you.
August 21, 2011
When I move away, he will always be in my heart, my soul,my head...he wont ever leave me.
I will never leave him, find someone else, love someone else, have eyes for anyone else, but him.
He tells me he's not going anywhere, Im gullible to belive him, but curious to know if he is telling
the truth. I'm impatient to know but I am patient to leave.
When im gone, he wont be. When im alone, I wont be. When i need someone there, he will be.
I cry, not because I'm leaving or because I'll miss you, I cry because no one will be there to hug me
when I cry, to hold me when Im cold, to love me..
You dont know I hear you cry over the phone, or standing in front of me, or miles away.
It hursts to know I wont be there to hug you, to hold you, to love you.
I say I love you, and I do, but I want to show you.
I pray for us to be and stay strong, but thats when my pillow soaks,
when my tears flood my face, and fall hard and loud on my carpet floor.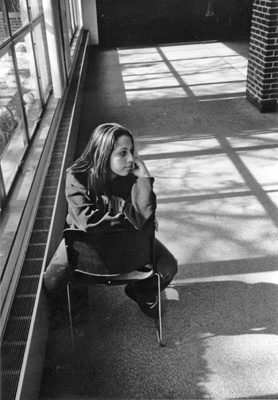 © Leighann E., Westport, MA