Midnight Only Strikes Twice
August 21, 2011
Ding! The clock strikes once.
Ding! A second time, and it can't possibly be…Ding! You don't want to leave, but you must.
Ding! Hurry Cinderella or you'll be late!
Ding! Run—leave the prince, he'll find you someday.
Ding! Get to the carriage drawn by the white horse.
Ding! Hurry, Cinderella, the mistress is coming!
Ding! Into the cellar, Cinderella before the clock strikes 12!
Ding! Hurry, Cinderella, out of the dress and into the rags!
Ding! Hurry, Cinderella, get the chores finished before she walks in!
Ding! The mistress is coming, Cinderella!
Ding! Awake, Cinderella, it was all just a dream.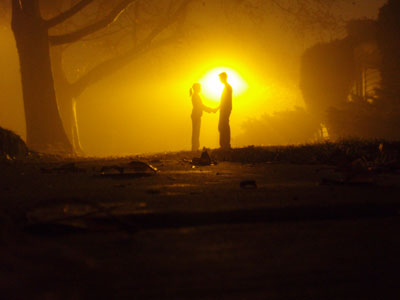 © Tanner H., Kaysville, UT