Born this way
June 1, 2011
Alone,
Hated,
Disgusted at the fact that I feel completely isolated even though I am surrounded by a sea of people.
Disoriented with the fact that among these four walls I used to feel safe.
I used to feel that this was the only place I could go and not feel that I am being judged.

But now,
I sit alone in my room thinking to myself, "Does God really hate me for being who I am?"

I sit and ponder this very question and wonder, "If God created me this way, why on earth would he hate me?"
I sit with these people who I thought would accept me just because I love God.

But as it turns out,
I was wrong.
Instead of spreading love and kindness,
They are sending messages of hate.
They just keep telling me I am going to hell for the unforgivable disease that I refuse to seek help to cure.

What I am,
Is not a disease.
You cannot simply give me a pill and cure me as you would the common cold!
No, I was born this way!

I may not have accepted it right away, but I knew deep down inside of me that I was born to be this way.
God made me, and if he had a problem with people being gay, lesbian, bisexual, or transgender, then why the he** did he make me and so many others this way?

So don't send me your lie of love.
If you say you're a "Christian",
Then BE a Christian,
Because
God Loves us all.
He is forgiving
He is merciful,
And you know what?
HE LOVES EVERYBODY!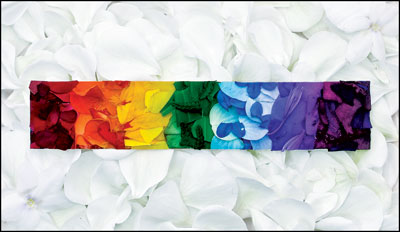 © Garrett M., Port Angeles, WA