Brighter side
June 20, 2011
Mistaking depression with agony. Misleading rumors as lies.
Mistreating care with ignorance.
Misread your words.
Taking hearts in for myself.
Leading away with the weak to make strong.
Treating this war with respect.
Reading all the promises I've made.
Distaste the ashes of my heart.
Disdain and restrictions.
Disrespect for those liars,cheaters and heart breakers.
Dis-caring for the lyrics that are meant to mean something.
Tasting life that endures in the air.
Tainted with laughter and finally tamed my hatred.
Respect those who gives the right advice.
Caring for the Fallen Angels and the hopeless. Finally caring for all the things I've looked past.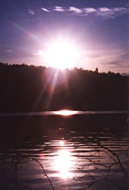 © Laurie T., Hopkinton, MA