Light
May 26, 2011
You're a sad little boy,
With a big heart that's broken.
Stitched up with barbed wire,
Taped shut,
No longer open.

As you strive to reach this goal,
You lose the light in your eyes; your soul.
Because you will be whoever you think she wants,
But she only wants you.

This person I have never known,
You never let me in.
To you we are possessions to own,
You play the game to win.

You've lost in many ways,
And she is just the first.
She can't tell you it's not okay,
Because her blood is what you thirst.

The slippery red light,
Coursing through her veins.
It keeps her smiling late at night,
Through the tears and many pains.

It is not what you may think it is,
It is invisible to the naked eye.
But seen through the filter of an artist,
Its beauty will make you cry.

So hold on to what light you have left,
Trade it in for all your pain.
To brighten your shadow cannot be done through theft,
It is a skill that you must gain.

One easily acquired if you let go,
Open your heart and your hand.
Wave goodbye to all the misery,
Feel your heart fill with light and your lungs expand.

Breathe in clean air and inspiration,
Breathe a sigh of relief rather than exasperation.
Love is blind but love is strong,
And if you want it to last you have to hold on.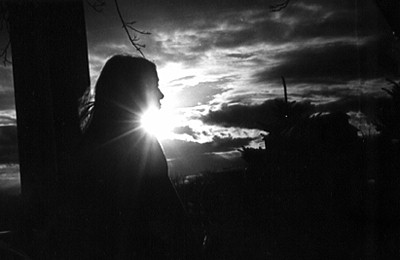 © Elizabeth G., Marblehead, MA